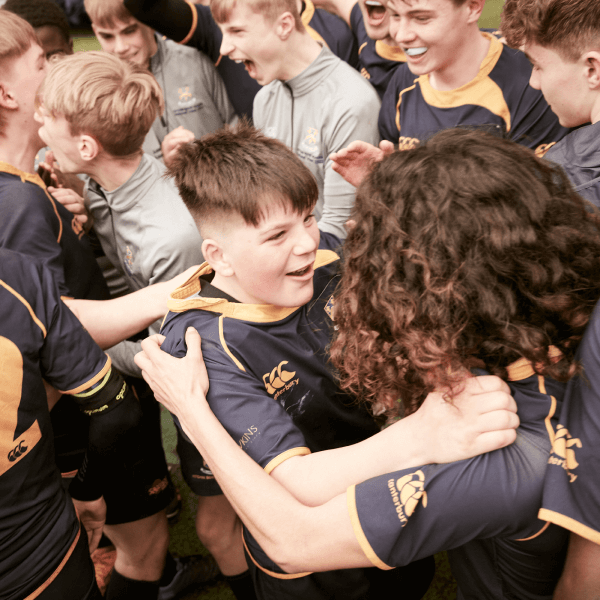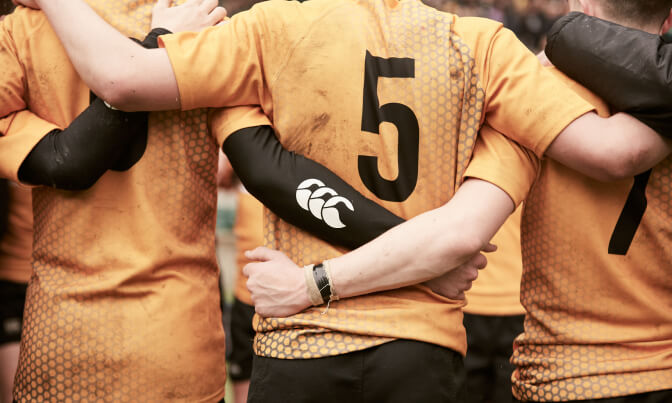 Canterbury has always been a team player
Since 1904, when we were founded by three friends in New Zealand, to producing uniforms for the ANZAC forces through World War 1, to outfitting the All Blacks for over 75 years, we've always believed in the power of the team – that when we work together we can achieve more than we can as individuals.
A tough and uncompromising approach to manufacturing, a creative approach to design and technology, and over a century of on-field testing means Canterbury is perfectly placed to become an essential part of your team. Because we know that every moment you wear the jersey you embody it – that it reflects who you are, who you aspire to be, and those who went before.
Canterbury Teamwear: expertly designed, innovative kit, that will keep you one step ahead of the competition.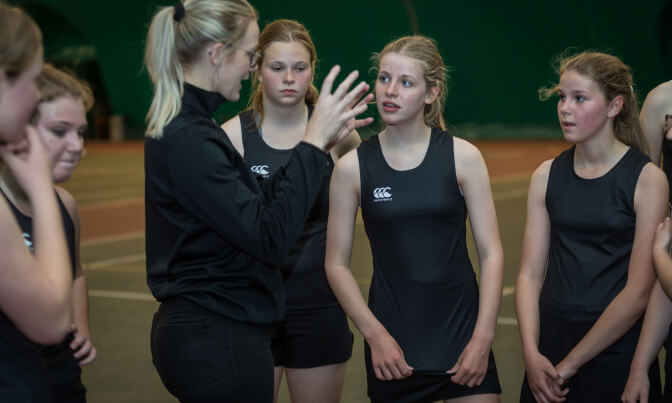 TRIED AND TESTED
Canterbury has long understood the need to develop the toughest uniforms and kit imaginable.
Attention to detail paired with rigorous on-field testing, customer and player understanding and the highest level of durable design technologies has made Canterbury synonymous with rugby of all codes.
From birthing the iconic All Blacks kit in 1924 and partnering with England Rugby in 2012 to boasting 21 out of the last 22 State of Origin series winner's hitting the field in Canterbury kit, there is no denying the brand is entrenched in the history of Rugby Union and League on a global scale.
Strength, passion, trust and resilience are the pillars on which Rugby has been built. They're also proudly engrained in the Canterbury philosophy.
Where tradition meets innovative design – that's when you know it's Canterbury.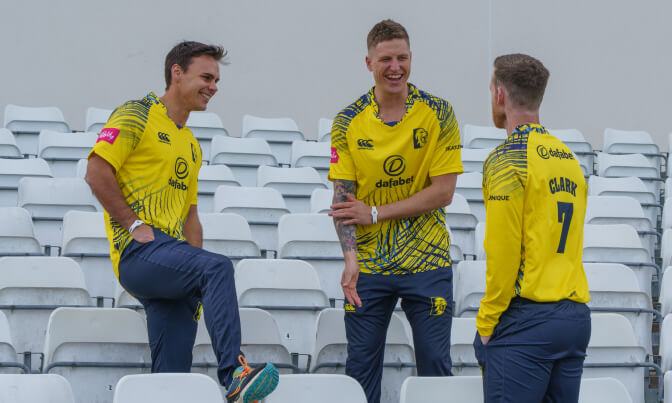 Your team, Your kit
No two teams are the same: the personalities, the friendships, the celebrations. They make your team unique, and everything you do just adds layers to the legend. If you're part of a team, you're part of the family. Teams and clubs across the world rely on Canterbury to get them on the pitch each week, dressed for competition. We produce teamwear you can rely on in the toughest games and through the toughest training sessions, season after season. What's more, with kit designs customised to your team we'll make sure it's not just your performances that catches people's attention.

Our History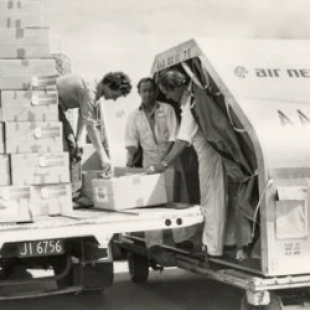 7 March 1983: Boxed jerseys and leisure wear produced at Lane Walker Rudkin being loaded into an Air New Zealand freighter for export to San Francisco. Pictured from left, Graeme Mollison (Meadows Airfreight), Paul Gillespie and Arthur Pearce (Air NZ loaders).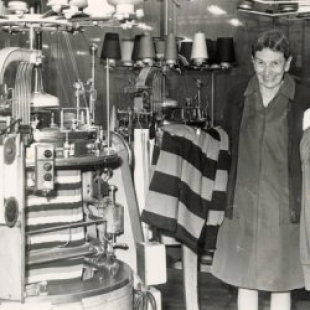 27 July 1977: Employee at clothing manufacturers Lane Walker Rudkin Industries, Gladys Foot, on the factory floor holding up football jerseys produced by the company. Gladys is celebrating 50 years working for Lane Walker Rudkin.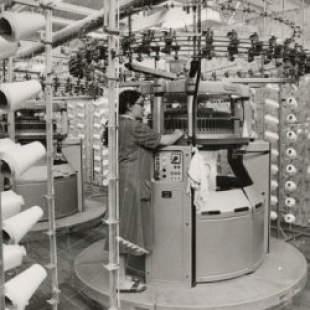 12 April 1980: Knitting machine being operated at the Lane Walker Rudkin Industries Ltd factory. The knitting machine can do approx. 1600 rows per minute.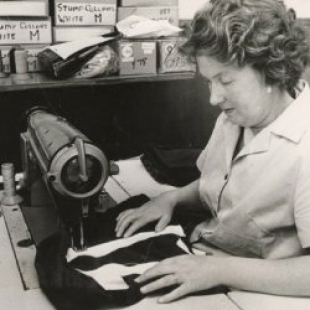 13 May 1972: Close-up of a sewing machinist at work at Lane Walker Rudkin Industries sewing a number onto a football jersey.
Social media posts with hashtag:

Follow us @canterburynz