FWD FUND
Launched in 2022, this is our community fund to help grow women's grassroots rugby. The fund will be back open in summer 2023.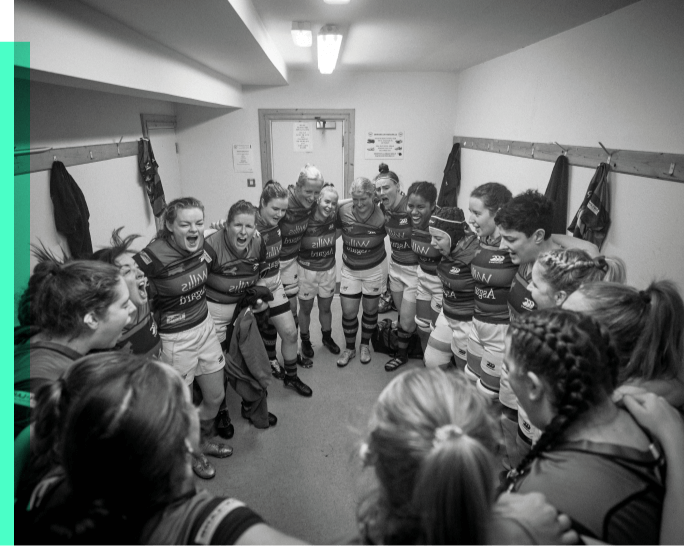 WHY A FUND?
Recent research from Women in Sport showed that more than one million girls gave up on sport as a teenager and, as a result of the pandemic, had more mental health worries than boys.

Canterbury wants to reverse this stat and help more girls and women find their home in rugby. We know it's a great sport, full of camaraderie, where you can find yourself as a person. We also know from our own work that taking part in physical activity can have a positive effect on mental wellbeing, as well as social skills and teamwork.
So to help increase participation levels and remove the financial barrier, we kicked off 2022 by creating a £10,000 fund – available to players, coaches, supporters or grassroots clubs playing rugby. The money from the fund could be used to support kit, equipment or funding as part of the game, whatever code of rugby you play: rugby union, rugby league, tag or wheelchair rugby.

This is our commitment to help grow female participation in rugby.
The fund will be back open in summer 2023. Sign up to Canterbury emails to be the first to hear.